KIPO Logo
The KIPO logo symbolizes a concave sundial (called Angbu-ilgu in Korean). One of the three best inventions in Korea, the sundial reflects the ingenuity and creativity of our ancestors. Our logo, which combines an image of the sundial with the concept of an invention or a patent, suggests that society can be changed through human intellect.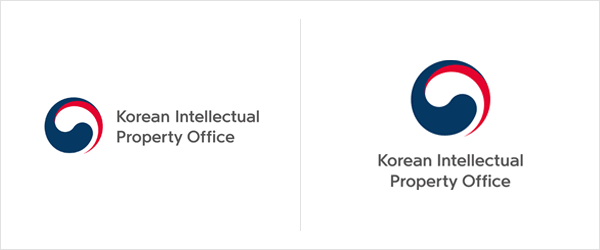 ▶The image of the sundial, along with its red hour hand, represents KIPO's will to achieve customer satisfaction by pursuing specific goals and targets with pinpoint accuracy and reliability.
▶The rough, flowing brush stroke represents the dynamic, hardworking attitude of KIPO's staff as they lead the knowledge-based society of the twenty-first century.
▶The circular shape of the sundial represents KIPO's flexibility in promoting new policies and working with the public. It also represents KIPO's open policy whereby the views of the public are reflected throughout KIPO's administration.